Sponsored by
Relief-Mart
Are you suffering from Bursitis?



Click here to learn about how Therapain Plus With MSM and Glucosamine can help!
Site Navigation:
Home
About Us
Email Us
Advertisement Policy
Newsletter
Privacy Statement
Reader Survey
Bursitis.org Quick tip:
stop the friction between tendon, bursa, and bone by simply resting the inflamed area with more short frequent restful breaks to allow the natural lubrication of the bursa to reactivate between uses.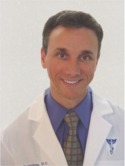 Dr. Rick Swartzburg,D.C.
Author of 1backpain.com, tendonitis.net, probiotic.org and memoryfoammattress.org
Looking for more information on the latest Bursitis treatments, clinical studies and research?
Sign Up for your free Bursitis.org Newsletter Below:
Get the Most Current Information with our Free Bursitis Newsletter
With our regular newsletters, we can keep you up to date on any new information that comes out on this subject. All email information will be kept strictly confidential, and will not under any circumstances be shared with any other sites or businesses.