Sponsored by
Relief-Mart
Are you suffering from Bursitis?



Click here to learn about how Therapain Plus With MSM and Glucosamine can help!
Site Navigation:
Home
About Us
Email Us
Advertisement Policy
Newsletter
Privacy Statement
Reader Survey
Bursitis.org Quick tip:
stop the friction between tendon, bursa, and bone by simply resting the inflamed area with more short frequent restful breaks to allow the natural lubrication of the bursa to reactivate between uses.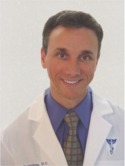 Dr. Rick Swartzburg,D.C.
Author of 1backpain.com, tendonitis.net, probiotic.org and memoryfoammattress.org
Looking for more information on the latest Bursitis treatments, clinical studies and research?
Sign Up for your free Bursitis.org Newsletter Below:
Bursitis.org
About Us
This site was developed in response to an increasing amount of medical research that is being done on the internet for health related topics such as bursitis. At Bursitis.org it is our goal to give readers an accurate source to research information that we believe will help educate them on Bursitis and treatment options.
We also wanted to draw on the experience of Dr. Rick Swartzburg, D.C. for his personal and clinical experience with Bursitis suffers, what forms of treatment are working in a clinical setting and what products he has personally used in his practice setting. We have also listened to reader feedback and continue to draw on this to better understand what works for each unique situation. We plan to regularly update this site with any new information from future surveys or updated research on any Bursitis related topics. Dr. Swartzburg has over nine years of practice experience and maintains a busy office in Thousand Oaks, CA. Treating a variety of patients in a family practice setting, has enabled him to provide online information with a wide range of proven techniques that have been shown to help people who suffer with Bursitis and how to find the correct product to help their individual needs.
Contact information:
Dr. Rick Swartzburg, D.C.
moreanswers@bursitis.org
Bursitis.org
2920 E. Thousand Oaks, Ste. C
Thousand Oaks, CA
(805) 494-1401